Who we are
Aero Professional Services is a privately owned company with its head office based in Emerald, QLD.
Established in 1997, Aero Professional Services has built a reputation for a fast, efficient, safe and professional aerial services to clients ranging within the agricultural, government and environmental management industry sectors.
We are an industry leader with an extensive range of capability. Our fleet use the latest technology giving us the ability to suit individual customer requirements on request.
Given the diversity of our work, our pilots and support crews are highly trained and experienced in all aspects of aerial application. We operate a large fleet of modern, high capacity turbine aircraft.
Our Fleet
710P (VH-HWQ) The new Thrush 710P is one of the world's most powerful ag planes featuring one of the best swath and spray patterns available today. Plus, it boasts incredibly stable flight characteristics with performance to match. The 710P is one of those airplanes that descriptions do not do justice—you have to fly one for yourself to see if they're really as good as everyone says.
And when you push the throttle, you'll feel the power and control you won't find in any other airplane. Of course, the fact that it's the crop spraying airplane of choice for negotiating rough strips, small fields and obstacles should make you feel pretty darn good about the 710P, too.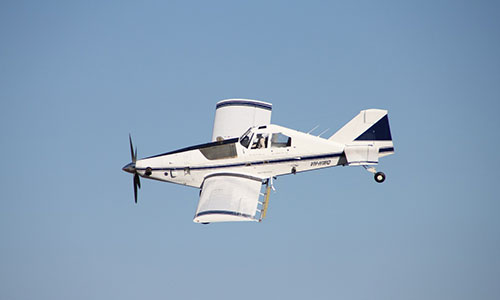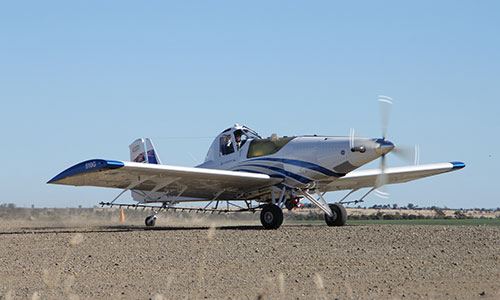 510G (VH-NFW) The most dramatic innovation in agricultural aviation since the turbine engine could very well be the Thrush 510G. We've teamed exclusively with GE to produce this new-generation aircraft powered by the GE H80 turbine engine. The H80 provides increased temperature margins to enhance hot-day takeoff performance and high-altitude cruise speeds.
This takes the 510G model to new levels of performance with a power output of 800 SHP above 100º F, increased SHP, lighter airframe, not to mention a low acquisition cost. And, like all Thrush aircraft, the 510G delivers plenty of thrust for full payload performance without sacrificing one bit of its amazingly agile handling.
Air Tractor 301G2 (VH-NOW and VH-FRC)Model AT-302 Air Tractor: a turboprop-powered version of the AT-301, first flown in June 1977; powerplant consists of one 447kW AvcoLycoming LTP 101-600A1A; maximum level speed 274km/h; maximum cruising speed 266km/h, empty weight 1474kg spray gear equipped; maximum take-off weight 2994kg; length 8.99m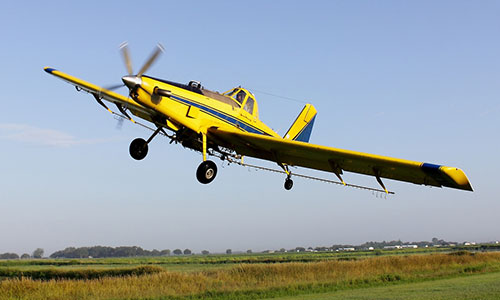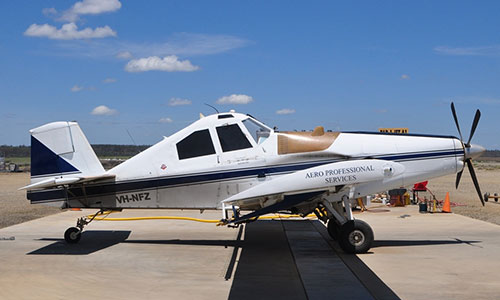 Ayres Thrush S2R-T (VH-NFQ and VH-NFS) The S2R Series is a fixed undercarriage low-wing single-engine tailwheel configuration agricultural aircraft of all-metal construction with welded steel-tube fuselage. The hopper is located forward of the cockpit, and the aircraft is available in single or dual (tandem) cockpit configurations.
The S-2R model was developed by Rockwell from the S-2D by widening the fuselage from 38" to 46" to accept a larger 400 US gallon hopper, to be able to carry a greater volume of low density materials used by Rice growers, and adding flaps.